About Renae and Sublime Bodyworks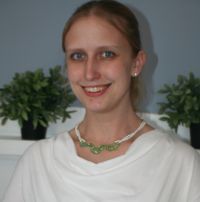 Sublime Bodyworks was born when I discovered holistic massage and polarity therapy at Spa Tech Institute of Ipswich, MA in October of 2011. Polarity swiftly changed my life and the lives of many of my friends. Something about it made the journey to healing and living well so much easier and more fun. Many of my clients are enjoying it's benefits too, and are sharing their stories below.
As I go, I continue to meet people who say the same thing: "Polarity has changed my life." I love to hear it, and to watch the harmony in peoples lives grow. Mixed with the sheer joy of massage therapy, we have a perfect foundation for a great place of healing.
Testimonials
Whenever I visit the Boston area, I treat myself to a session with Renae. The effect I appreciate, both during and after, is... stillness. Beginning with the physical space she's created of natural beauty and tranquil music in the soulful old schoolhouse building, Renae's personal focus and quiet, attentive, openhearted, still energy is healing and therapeutic. My experience during and after her treatments, is... sublime!
Richard K.
Largo, FL
Renae is absolutely amazing! I just had my first session and the stubborn back pain is gone! I also feel much more relaxed. She incorporates myofascial release techniques and stretching into a regular Swedish massage session. I am definitely coming back and recommend Renae to everyone! She is a very gifted healer!
Konstantin F.
Swampscott, MA
I Strongly recommend Renae Murphy if you are in need of a professional massage. She is well trained, professional and competent with a very pleasant disposition. I was referred to her by Dr. William Nolan - an outstanding chiropractor and owner of Cherry Street Chiropractic in Danvers.
I once remarked to her that she made me feel more relaxed than a valium. In addition, her training and knowledge of the human anatomy was extremely helpful in healing my various muscular aches and pains.
Harry L.
Lynnfield, MA
I have been recieving regular massage and polarity sessions from Renae since she began her schooling in April of 2012. She was phenomenal when she first started and she gets increasingly better as time goes on. I have a lower back injury and Renae is all I need to manage the pain. When I see her regularly, the pain stays away for longer periods of time, so I try to see her at least twice a month; once a week when I can. I would highly recommend Renae for anyone looking for massage or polarity, whether it's for relaxtion, stress, or pain relief!
~Samson R.
Salisbury, MA
Renae Murphy has a true gift as not only an intuitive healer, but a passion for easing the tension in each muscle her hands instinctively touch. Her blend of polarity & massage creates a balance in mind, body spirit! Renae has compassion in her heart, and this speaks volumes in her abilities to care and nurture each client. It is always a treat to surrender on her table to feel this wonder of calm and melt away feeling in my muscles. No doubt a weekly visit would be the best prevention one could honor their being.
C. Nielsen
Hamilton, MA
Over two years of battling chronic muscle spasms I have seen countless massage therapists in search of relief, About six months ago I found Renae and I haven't seen anyone else since. After just one session with her I was pain free for almost 24 hours, which had never, ever happened before; and from there I was hooked. Renae's massages have a lasting affect on both body and mind. Her pressure, intuition and variety of techniques are always spot on and tailored to meet your specific needs at the time. She asks questions and genuinely listens to what you say, adjusting her strokes accordingly. In addition, she can mix Polarity Therapy with a Massage to rejuvenate your muscles and your mind and keep the benefits of the massage lasting longer. Anyone looking for pain relief, energy alignment, or just a relaxation session should absolutely see Renae. You will not be disappointed.
~Rachel A.
Lynn, MA
I don't know what I love more, Renae's hot stone work or the polarity... But, it doesn't matter, because she smoothly mixes it all together into one AMAZING massage, with stretching and all kinds of other great methods. Her work is the only things that has relieved my chronic pain since it began years ago. And, her pressure skills will not disappoint!
~Nicole G.
Topsfield, MA